Tata Sky, Everything for just Rs 1,362
| Product | MRP (Rs) | Offer Price for Bandhan Bank Customer (Rs.) | Promo code |
| --- | --- | --- | --- |
| Tata Sky HD Box with One Month Hindi Starter HD Pack | 2,263 | 1,362 | TSBBK |
| Tata Sky HD Set-top Box with One Month Premium Sports English HD Pack | 2,656 | 1,799 | TSLBHDPS |
| Tata Sky BINGE+ Set-top Box with One Month Premium Sports English HD Pack | 3,655 | 3,099 | TSLBBINGE |
Valid till March 31 2021
*Terms and Conditions:
Above Price Includes HD Set-top Box, Remote with Batteries, Antenna & accessories, Digi-card & Standard Installation with 10-meter cable.
Prices are subject to change.
Customers can visit https://www.dealsnsoffers.com/ and apply the assigned coupon code to avail the offer on the mentioned products.
Includes Manufacturing warranty for 1 year.
Includes 1st year free service.
No refunds will be entertained post activation of services.
Explore more offers by Exclusive Offers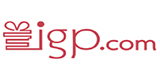 IGP.com
Bandhan Bank - IGP.com
Valid till : March 29 2021
PEE SAFE
Bandhan Bank - Pee Safe Offer
Valid till : June 29 2021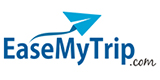 EaseMyTrip
Bandhan Exclusive - EaseMyTrip
Valid till : March 30 2021